Animal shelter renovation in cooperation between Samsung SDI and Éltex Kft in Vác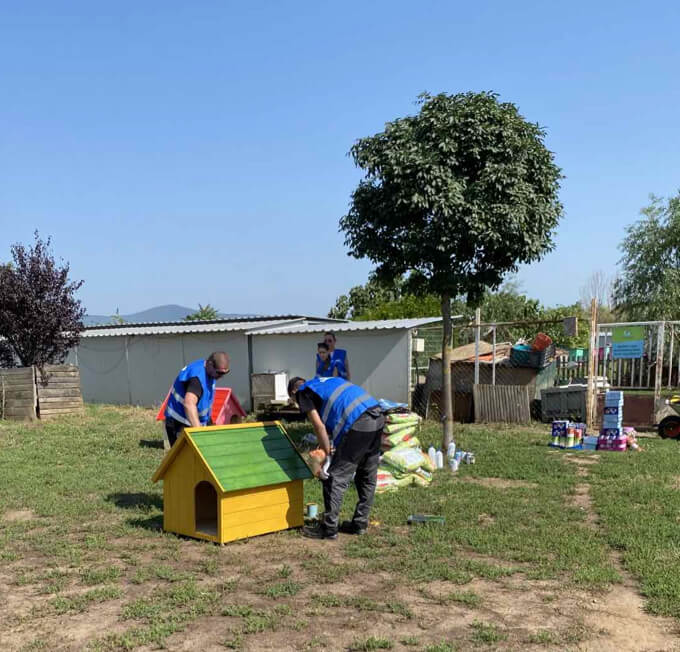 On 26th August 26, 2022, our team toghether with the HR department of the Samsung factory in Göd and its driver colleagues made the Vác shelter of the Green Shelter Animal Protection Association more beautiful and comfortable.
We organized the removal of a large amount of waste and chopped firewood with our machines to make the winter heating season easier.
Our maintenance team repaired the roofs of the dog kennels and each dog house was given a nice, new paint.
We also planted fast-growing tree seedlings that provide shade, so that the animals can find comfortable shelter from the sun.