We handle the sorting, storage, transportation and disposal of all kinds of dangerous waste materials.
Dangerous waste materials can represent a much greater risk to the ecology and to the people handling them than other types of waste. As a result, they are subject to a much stricter set of regulations for identification, classification, labelling, management and control.
Governments across the world are now introducing regulations to prevent western countries from dumping toxic waste in developing countries and large fines have been issued for companies involved in such activity. Increasingly, companies need to consider much earlier on how their waste will be handled at the end of the production line. Eltex experts can advise on how dangerous waste materials can be kept to a minimum and can develop systems integrated into the manufacturing process that will responsibly store, transport and dispose of such materials responsibly.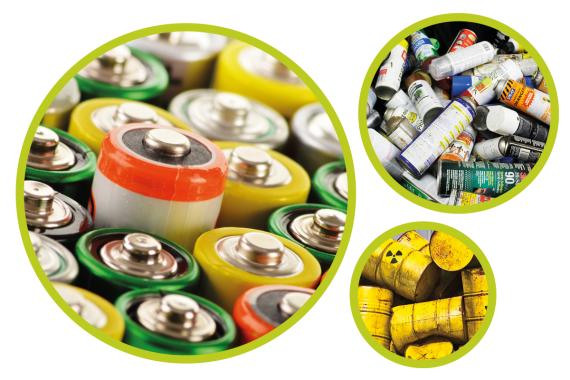 Eltex is able to handle the full range of hazardous waste and provides solutions for dealing with any such materials that your manufacturing process creates.