Éltex Excellent Supplier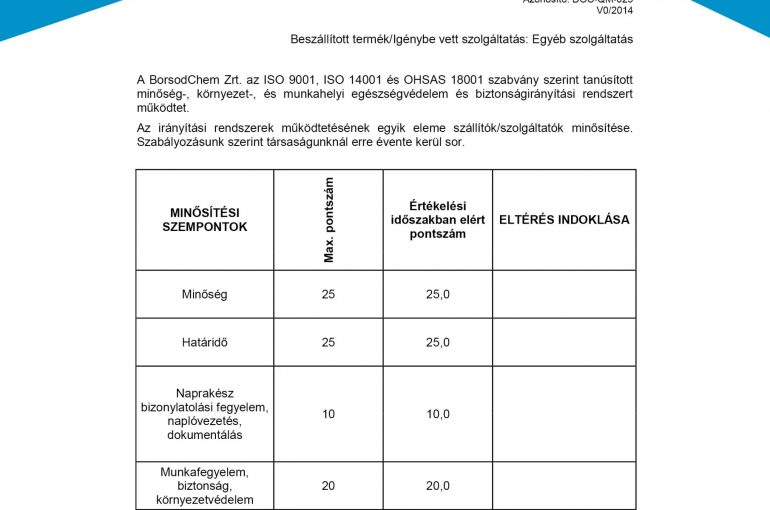 We are very proud to have received another excellent supplier award, this time from our partner, BorsodChem Zrt. Éltex's aim and key principle is the protection of the environment, by using most modern and efficient methods and complex waste handling solutions to recycle all types of industrial waste material. We appreciate all the feedback from our partner to continuously improve our service and exceed expectations.
Our expert team will always be happy to answer your companies queries and make a tailored made proposal to achieve your environmental aims together.