Éltex 31. National Individual Squash Championship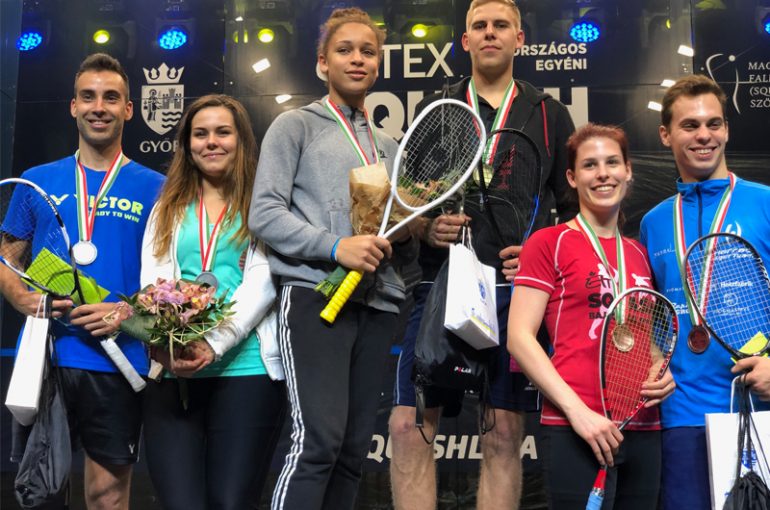 In 2019 the National Squash Championship was organised for the 31. time. It included a really fascinating series of matches, many of which were played in a glass court in Győr town's main square. There were plenty to do in the square during the final days, trying squash, table tennis for children and adults, too. Players had the chance to test their knowledge and play with the best of Hungary. We believe in healthy living and protecting our environment and as a key part of this we encourage everybody to play sport regularly.
This year's winners were:
Women 1st. Chukwu Hannah 2nd. Csókási Gabriella 3rd. Kiss Máté Csenge
Men 1st. Farkas Balázs 2nd. Krajcsák Márk 3rd. Boros Dávid
Congratulations to them.