Győr successes at the national squash championship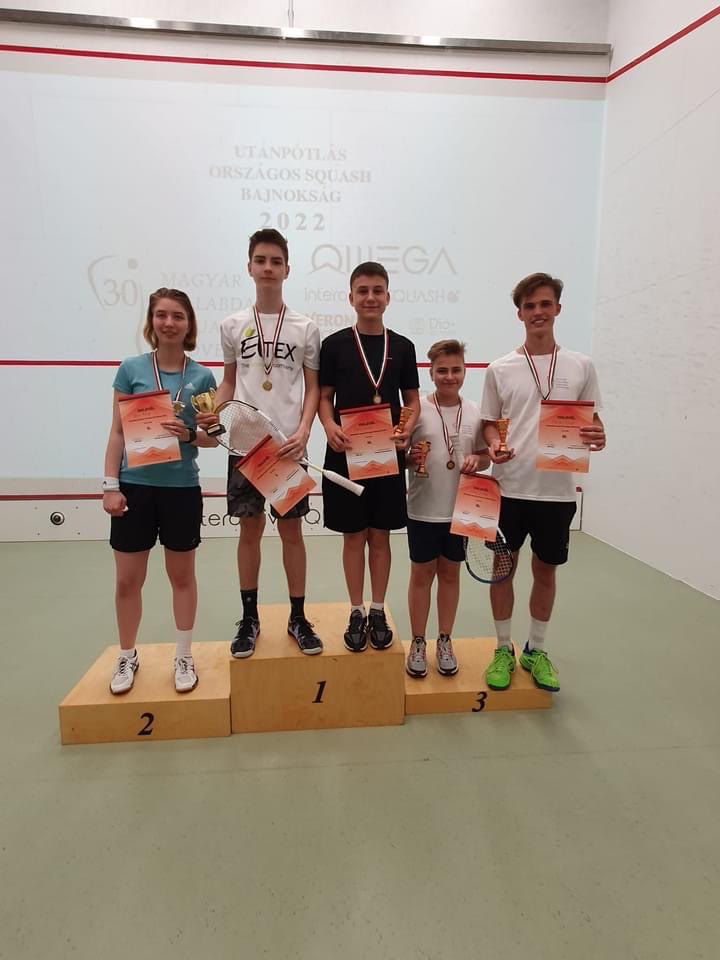 Éltex Ltd. has been supporting squash education for young people for many years. We are pleased to see that the Pro Squash Academy Sports Association boasts more and more players and achievements.
All the players of the association finished on the podium in the Hungarian national squash youth championship.
Csongor Molnár, Lili Zsoldos, Levente Rácz and Zoltán Vass could take the third step of the podium, Anna Vass stood on the second stage of the podium and Maja Polgár and Nándor Németh could step on the top stage and won 1st place.
Congratulations to the players and the coaching staff. We are proud of our success.
We will continue to support sports and give priority to the development of growing youth, sports and competition.